CALL US:

Naples +39 081 593 42 20 / Rome +39 06 92 95 70 49
INCENTIVE PLANNER
Solo Services is among Italy's most trustfull and successful destination management company (DMC) and receptive tour operator providing a complete range of services for Corp & MICE companies, individuals, groups and VIP travelers visiting ITALY.
We specialize in custom-made trips to most exciting Regional destinations such as Milan & Lakes,Venice, Verona, Florence & Tuscany Italian Riviera Portofino & Cinque Terre, Umbria Perugia & Assisi, ROME, Bays of Naples Salerno Sorrento, Capri Pompei, Apulia, Basilicata Matera, Sicily Taormina Palermo Corleone Mafia land, Agrigento, Siracuse, Sardinia & Emerald Coast We know these places well, and we offer great activities to help our customers have a great experience.
Solo Services main office is located in Rome/Naples, with representatives based in all our destinations,throughout the country, we combine local knowledge with the strength of our network, and guarantee efficient, high quality services at competitive rates.

We offer the following services:
Solo Services
offers corporate travel solutions throughout the Italian territory for individuals and groups.

Incentive Groups.
Incentive programs are a great way to motivate employees, or show appreciation to customers and loyal clients. American Solo Services will work with you to prepare an appropriate incentive program according to your company's needs, schedule, and budget.

Meeting & Event Planning
Planning a successful meeting or event requires professional experience. Solo Services offers complete Meeting & Event solutions. From venue selection to housing, our professional staff will take care of every aspect your upcoming event.

Team-Building Activities
Solo Services offers a wide selection of team-building activities. Whether your group prefers adventure or the arts, we can build a fun, challenging, and unique team-building activity just for them. Our activities are customized for each group.

Contact Us for Your Corp or MICE Request:
AIR TRAVEL TIME: flying via London
Rome: 2.5hrs; Milan: 1.5; Venice: 1.5; Naples: 2.5
AIRPORTS:
Rome Flumicino, Milan Linate, Milan Malpensa, Venice Tessera, Naples Capodichino, Bari Karol Wojtyla, Catania Fontanarossa, Palermo Falcone Borsellino, Olbia Costa Smeralda, Florence Amerigo Vespucci
BANKING HOURS:
Monday - Friday 08.30-13.30 & 15.00-16.00
CAPITAL:
Rome
CAR HIRE:
Self-drive car hire available in all major towns.
International companies include: Avis, Hertz, Budget, Europcar, Eurodollar
CURRENCY:
Euro
DRIVING:
On the right. Road signs are in kilometres.
Valid,or international, licences required
DUTY FREE ALLOWANCE:
250gm tobacco, one litre of spirits, 2 litres of wine, 50g of perfume
ELECTRICITY:
220 volts, 50 cycles AC , two pinned round plugs
ENTERTAINMENT:
Cultural Evenings, Art Festivals, Theatres
LANGUAGE:
Italian, English widely spoken
IMMUNISATION:
No vaccinations are required - there are no particular health problems
MEDICAL FACILITIES:
Free emergency medical treatment at any hospital. Most brands of manufactured medicines available
PASSPORT / VISA REQUIREMENTS:
Valid passport without visa is required for a stay for up to three months
POPULATIONS:
(end 2000) Rome -3, 693,000 Florence - 402,000 Venice - 309 000
RELIGION:
Roman Catholic Church; services available in most religions
RESTAURANTS:
Italian, International and European
SERVICE CHARGE:
Usually 10% included in hotel and restaurant bills
SHOP HOURS:
09.00-13.00 & 16.00-19.30. Half days - Saturday, closed all day Sunday
SOUVENIRS - BEST BUYS:
Leather goods, High Fashion items, Wine, marquettery
TELECOMMUNICATIONS:
International Dialling code is 00 39, Italy is on the GSM system, and the Integrated Services Network (ISDN). Public payphones accept telecards and coins. A Call Direct Service is available. Off peak hours for international calls: 20.30-07.00
TIME DIFFERENCE:
+ 2 GMT
TIPPING:
Optional / Costumary - 10%/ 15%
TRANSPORT:
Buses - national network
Trains - national network
Taxis - Metered taxis available in all towns
VAT:
21% (January 2014)
WATER:
Normal tap water is safe to drink although bottled water is widely available
Distance Chart
Months
Average min temp °C
Average Max temp °C
January
February
March
April
May
June
July
August
September
October
November
December
4
5
7
10
13
17
20
20
17
13
9
5
11
13
16
19
23
28
31
31
27
21
16
12

National airline: Alitalia

From and to: Most worlds capitals
KEY DESTINATIONS
Rome, Florence, Milan, Venice, Turin, Lake Como, Lake Maggiore, Lake Garda, Verona, Alps & Dolomites, Portofino, Bologna, Siena & Chianti, Perugia & Umbria, Naples, Amalfi Coast, Apulia, Sardinia, Sicily, Basilicata,Calabria
SAMPLE PROGRAMME
4 nights 5 days replicable in most italian destinations
DAY ONE
VIP WELCOME - meet & greet at the Airport, separate baggage van. Traditional musicians at Hotel with welcome drink, group check-in, pre-assignment of rooms
AFTERNOON ETERNAL CITY TOUR - Visiting the Roman Forum, the Imperial Way, & welcomed at the Colosseum by 2 Roman Legionaires.
NIGHT OUT IN TRASTEVERE - dinner in an 18th century tavern style restaurant with local roman specialities including variety of antipasti , pastas "Carbonara" and "All'Arrabbiata" and roast meats from the open Spit. Strolling musicians & singers provide entertainment singing classic Italian songs from "O Sole mio" to "Funiculi' Funicula". Song sheets provided to join in with the fun!

DAY TWO
SQUARES & FOUNTAINS BY HORSE & CARRIAGE - we visit the famous "Trevi Fountain", continue to the lovely square of Piazza della Minerva and visit the "Pantheon"- Rome's most ancient standing building. Onto the "Piazza Navona" with it's splendid fountain of the "Four Rivers" by Bernini where we take in the magic atmosphere of the 16th century buildings and are entertained by the "street painters & artists". Lunch in one of the restaurants overlooking the square with a "surprise" performance by one of Italy's military bands, the "Bersaglieri", with their characteristic feathered hats & trumpets! In the afternoon, an exclusive and private opening of the Vatican Museums & Sistine Chapel, allows guests to visit the most extensive museum in the world, and in particular Raphael's frescoed rooms and Michelangelo's Sistine Chapel.
"MASKED BALL IN VILLA OR PALACE" - Guests are provided with hand made paper mache' masks, purposely created for this evening, and welcomed with aperitifs & canapes served in garden or courtyard by 18th century costumed valets. A sumptous 5 course dinner is served in a private room with rich décor, splendid floral arrangements and candlelight, and accompanied by a harpist, followed by a modern international dance band.
DAY THREE
"ROME'S COUNTRYSIDE" - a short drive into the Sabine Hills to visit theVilla D'Este and enjoy it's elaboarate garden terraces with statues, fountains and pools. Continue to the vineyards of Princess Pallavicini, in the country house of Colonna and enjoy wine tasting including their "Frascati Superiore" and lunch. After lunch we visit the town of "Frascati".
CITY DINEAROUND - from Restaurants, Trattorias & Pizzerias scattered around the city centre, catering for all tastes
DAY FOUR
At leisure for shopping or relaxation.
Late afternoon trip to "LAKE BRACCIANO", and medieval evening at splendid castle of Prince "ODESCALCHI".
Guests are welcomed in courtyard by medieval pageantry and flag-throwers accompanied by trumpets and drums, whilst enjoying cocktails and canapes, followed by a sumptous feast served in the main hall of the castle, where jugglers, magicians & falconers in period costumes, entertain guests.

DAY FIVE
DEPARTURE - room extensions, flight re-confirmations, separate luggage tru
FUNCTIONS
Themed - Imperial Rome Toga Party , 19th century Rome, Medieval, Neapolitan Carnival, Renaissance, Balloon Party, Masked Ball
Incentive/Team Building - Horse & Carriage Treasure Hunt, Paparazzi Treasure Hunt, Car Rally & Beach games, Scooter Rally, Pizza & Pasta Making, Balloon Sculpturing, Fury.
Partner - Private Shopping Tours & Markets, Wine Tasting, Pizza Demonstration & Lunch, Fashion shows, Private viewings of Museums & Art Galleries, Discovery tour of Rome, Renaissance Tour of Rome.
Night Tours - Italian Restaurants, Regional Speciality Restaurants, Dine Arounds, Dinner in Medieval Castle, Palaces, & Villas. Trastevere Night with Entertainment, Dinner & Show in Trastevere.
Sightseeing - City Sightseeings, Museum & Gallery Guided Tours, Archeological Sites Guided Tours, Private Aircraft Tours, Chartered Boats & Launches & Hydrofoils, Chianti Wine Tours..
FUNCTIONS ENRICHMENT
Welcome Packs, T-Shirts, Photographer, Video Recordings, Logoed Balloons, Gift Ideas, Teaser Suggestions, Entertainment; Strolling Musicians, Classical and Jazz Bands, International Music Dance Bands, Military Band, Table Magicians, Balloon Sculpturists, Caricaturists, Caesar & Cleopatra, Fire Eaters, Jugglers, Medieval Pageantry & Flag Throwers, Musical Dancing Fountains, Fireworks, International Artists; Tina Turner look alike, Shadow Show, Instant Fashion.
OTHER SUGGESTED DESTINATIONS
NAPLES
Floral greeting at the Airport
Cooking Courses on request
Evening in elegance
Neapolitan Folklore Night

MANY MORE SUGGESTIONS AVAILABLE!!
VENICE
Floral greeting at the Airport
Medieval Night
Casanova Night
Ciao Venice Party
Fashion Shows and Cooking Courses on request
Venetian Wine & Country Dinner
Masquerade Ballade
Romeo & Juliet Serenade
Opera Fantasy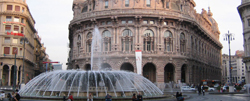 GENOA
Floral greeting at the Airport
Gourmet Dinner In a private mansion
Night in a Princely Castle
Italian Folklore Night
Cocktail Party in a Medieval Castle
Evening in elegance
Ciao Genoa Party
Fashion Show and Cooking Courses on request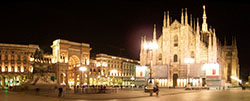 MILAN
Floral greeting at the Airport
Gourmet Dinner In a private mansion
Night in a Princely Castle
Italian Folklore Night
Cocktail Party in a Medieval Castle
Evening in elegance
Ciao Milan Party
Fashion Show and Cooking Courses on request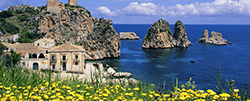 SICILY
Floral greeting at the Airport
Cooking Courses on request
Evening in elegance
Sicilian Folklore Night
Godfather's Party
Aristocratic Night
Ciao Sicily Party
AND MANY MORE..!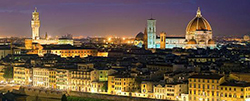 FLORENCE
Floral greeting at the Airport
Gourmet Dinner In a private mansion
Night in a Princely Castle
Florentine Wine and Country Dinner
Florentine Folklore Night
Cocktail Party in a Medieval Castle
Festa Fiorentina Folklore Dinner
Evening in elegance
"De Camerone" Night
Dante & Beatrice
Ciao Florence Party
Fashion Show and Cooking Courses on request