CALL US:

Naples +39 081 593 42 20 / Rome +39 06 92 95 70 49
CAMPANIA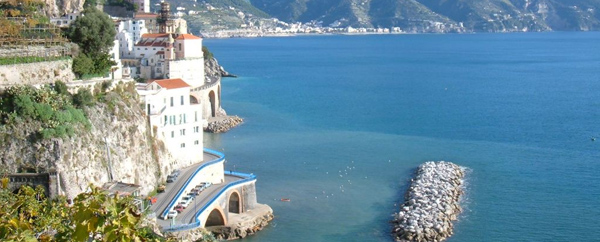 NAPLES
Day 1
A.m. & p.m. Walking tour of the historic centre S.chiara, Gesù Nuovo, S.Domenico Maggiore, S.Giovanni a Carbonara, Cappella san Severo, San Lorenzo, Napoli Sotterranea undergound.
Lunch.
Duomo, St. Gennaro's Chapel, St. Restituta paleocristian basilica.
Independent dinner.
Day 2
City hall and Square, New castle, Arcade Plebiscito square, S.Francis Basilica, Royal Palace.
Funiculare ride to top of Vomero hill to the overwhelming view of the entire city and Bay before the St. Martins museum.
See the St. Elmo Castle.
St. Lucy former fishing pier, The ?Egg? Castle.
Lunch.
Dinner on own.
Day 3
Panoramic drive over the the hill side, visit Capodimonte museum and ceramic work shop, Catacombs, Acheological Museum.
Lunch.
Dinner on own.
Inland Naples area
Day 1
Phlegrean fields.
Solfatara vulcano "Baby vesuvius", Puteolis Flavian Anphitheatre, Serapeus, Baiae submerged town, Cuma 1st Greak seattlement.
Lunch.
Dinner on own.
Day 2
Full day Sorrento And Capri.
Lunch.
Dinner on own.
Day 3
The Vesuvian Archeological Treasures, Pompeii, Herculaneum, Oplontis, Stabiae.
Lunch.
Dinner on own.
Day 4
Full day Amalfi coast Gems.
Ravello, Amalfi, Positano.
Lunch.
Dinner on own.